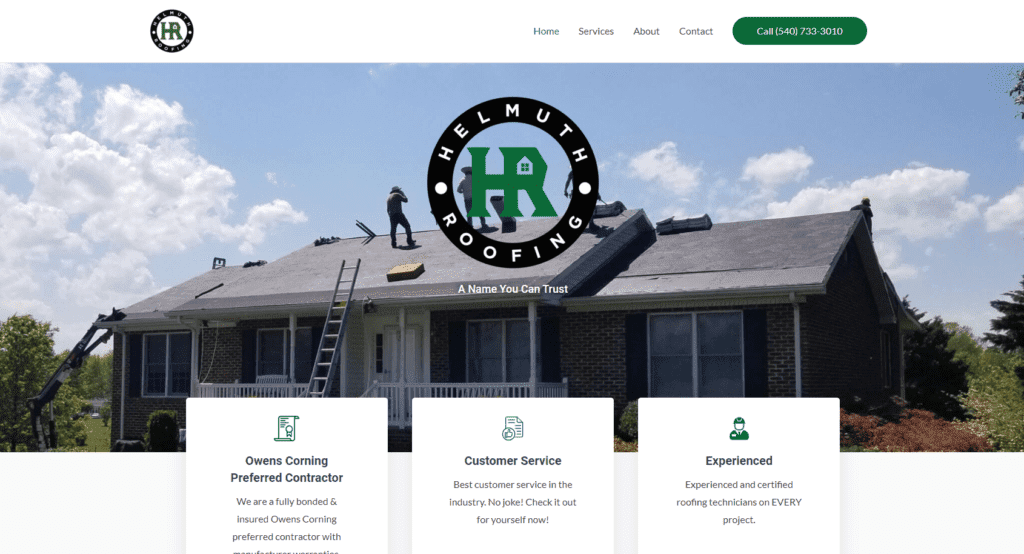 We began the project by conducting a thorough analysis of Helmuth Roofing's existing website. We identified the strengths and weaknesses of the website and developed a plan to address the areas for improvement. We then worked with Helmuth Roofing to develop a new website design that was both visually appealing and easy to navigate. The new website features a clean and modern design with a focus on Helmuth Roofing's services and expertise. In addition to the redesign, we also implemented a number of technical improvements to the website. We optimized the website for search engines, improved the website's loading speed, and made the website mobile-friendly.
"Jeff did a great job making my website for Helmuth Roofing pictured below! Highly recommend!"
Schedule a Discovery Call
If you're looking for a personalized solution to grow and improve your business, consider scheduling a discovery call with our team.