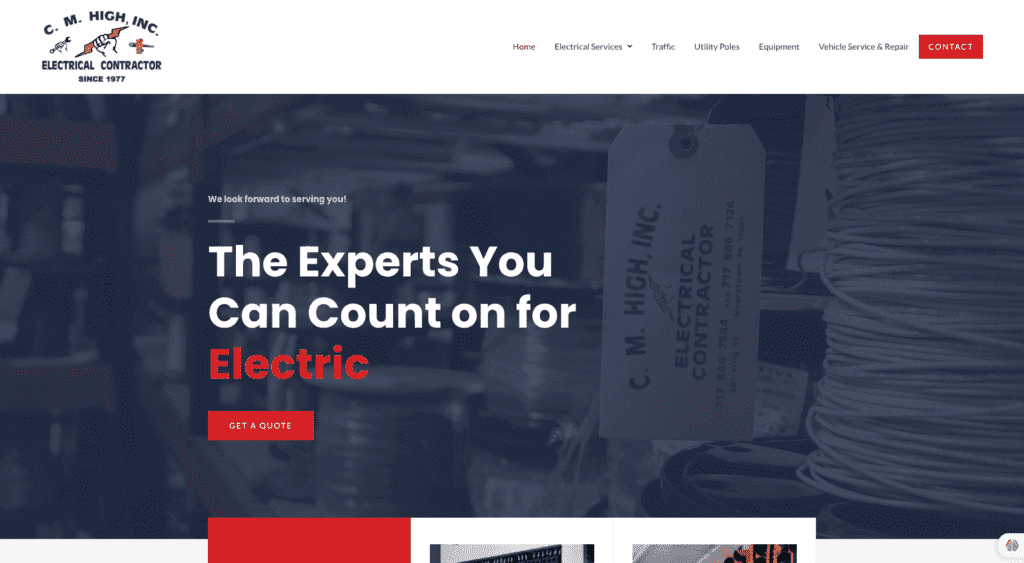 C. M. High, Inc. approached us to revamp their website, and we successfully achieved this by implementing the professional package, which included a website redesign and the integration of professional photography to enhance its appeal.
This customer did not leave any direct review.
Schedule a Discovery Call
If you're looking for a personalized solution to grow and improve your business, consider scheduling a discovery call with our team.